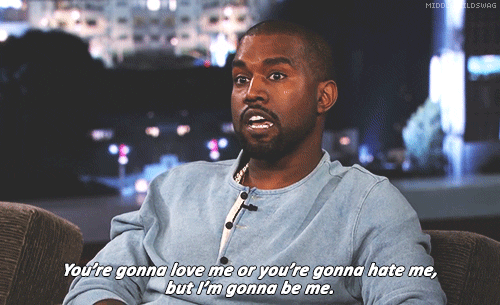 Whether you personally view Kanye as a creative genius or ranting lunatic, he is doing something different. He has sold more than 32 million albums and 100 million digital downloads. He has won 21 Grammy Awards, making him one of the most awarded artists of all time. Kanye is more than an egotistical maniac and more than a rapper from Chicago, he is a social activist.
Kanye began exhibiting signs of talent at the age of 5 in the form of poetry. His passion for music and art became apparent in third grade and continued to grow. At the age of 20, he dropped out of college as the environment was not conducive to his musical dreams. His mother would later look back on this moment and comment, "It was drummed into my head that college is the ticket to a good life… but some career goals don't require college. For Kanye to make an album called College Dropout it was more about having the guts to embrace who you are, rather than following the path society has carved out for you." Skipping forward a few years in October 2002, Kanye was involved in a nearly fatal car crash after falling asleep at the wheel. This near death experience is what Kanye himself credits as the momentum that sparked the beginnings of his first album College Dropout and the Kanye we know today.
College Dropout went against the gangster rap stereotype of hip hop of the time and exposed themes of family, religion, college, race relations, criticizing rappers for being poor role models, and self indulgent materialism. One of my favorite components to this album are the skits throughout. These have the purpose of setting the stage for the lyrical discussion of the above mentioned socially fueled topics. Two of the most socially charged songs on the album are "We Don't Care" and "Jesus Walks". "We Don't Care" is an ironic approach to shedding light on the influence the thug or gangster life has on youth and how detrimental this is to underprivileged areas. Lyrics such as,
"

Sittin' in the hood like community colleges
This dope money here is Lil' Trey's scholarship
'Cause ain't no to tuition for havin' no ambition
And ain't no loans for sittin' your ass at home
We forced to sell crack rap and get a job
You gotta do somethin' man your ass is grown"
which further touch on race relations as they relate to higher education and therefore opportunities for poor African Americans. "Jesus Walks" was revolutionary by mentioning a religious undertone in a rap/hip hop song while incorporating gospel singing. Kanye discusses the inherent value of all, following up with the repeated lyrics "Jesus walks for them". The music video furthers the focus on race relations with slavery related imagery in the chain gang.
This fall, Kanye had a very public mental breakdown. This reminded me of "Secrets of the Creative Brain" authored by Nancy Andreasen and the link between mental illness or borderline madness and creativity. Many creatives have ended their own lives (Virginia Wolf, Earnest Hemingway, etc.) and Kanye has publicly spoken on his suicidal thoughts before. Andreasen concluded that creatives did have a higher rate of hereditary mental illness including bipolar disorder, depression, anxiety, panic disorder, and alcoholism. Unfortunately, Kanye too has shown signs of mental illness and I personally have a hope that he addresses this in his next album and brings to light the struggles of this. He has empowered many in the past through his music and I hope he can continue to do so in this new outlet.
However controversial, Kanye uses himself and his platform to begin the conversation surrounding pressing issues in a creative way, through music. This is common in some aspects, but was not brought to his genre in such a way that reached mass audiences until College Dropout. Many outside of the groups he is referring to would not have been exposed to many issues without his music. Having a more meaningful and socially impactful message than drugs, women, and violence is what has set Kanye apart from others in his genre and what will continue to propel his success.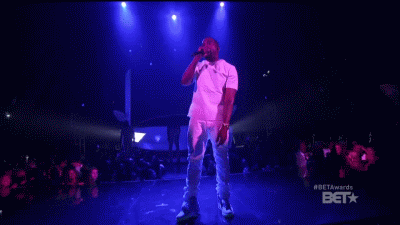 Sources:
Andreasen, Nancy. "Secrets of the Creative Brain." The Atlantic Monthly Group (2014): n. pag. July 2014. Web. 27 Feb. 2017.
https://books.google.com/books?id=J9kDAAAAMBAJ&pg=PA93#v=onepage&q&f=false
http://www.wsws.org/en/articles/2005/09/kany-s30.html
http://www.slantmagazine.com/music/review/kanye-west-the-college-dropout
http://usatoday30.usatoday.com/life/music/reviews/2004-02-09-listen-up_x.htm
https://www.youtube.com/watch?v=MYF7H_fpc-g
http://content.time.com/time/magazine/article/0,9171,1096499-3,00.html