It is simple and intuitive to find beauty in traditional places. We are accustomed to hearing about the charm of a sunset overlooking the lake, curves on a human body, or a cascade of melodies played by a symphony. It is more difficult, however, to find beauty in the places society deems grotesque, hidden and dark. It takes a creative perspective to look past what sparks discomfort and social rejection to find the complex, nuanced beauty beneath the surface.
Rachel B. Stork Stoltz finds beauty in the components that make up our bodies. She is not concerned with the superficial allure of a stunning individual. She is inspired by the organs that are nestled inside our frames and fundamental to our existence, using metalwork to create jewelry based on anatomy. Rachel discovered the intersection between two passions that are often viewed as opposites, combining her love of science and art into products used for aesthetics and advocacy.
Rachel's personality and experiences resonate with Professor
Csikszentmihalyi's analysis of the creative personality. Professor Csikszentmihalyi studied the characteristics that contribute to creativity in individuals. Rachel's mother was an art teacher, suggesting that Rachel may have possessed a genetic predisposition for artistic ability. Rachel was also intellectual from a young age, demonstrating her interest in science by "owning a microscope and dissecting owl pellets at age 8" (Anatomical Element 2015). Her high IQ initially enhanced her creativity and allowed her to gain the foundation necessary for her science background. Rachel's curiosity, enthusiasm and passion propelled her to succeed in science and metalworking.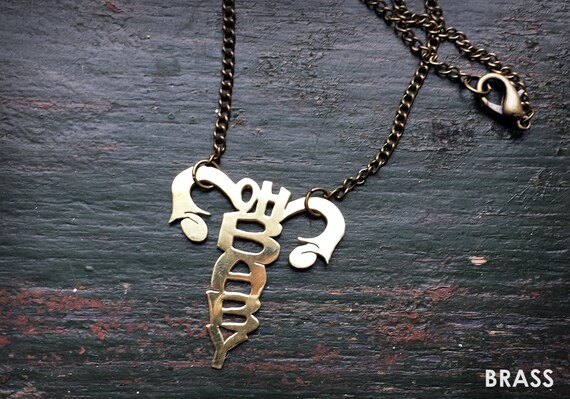 Rachel received a bachelor's degree in scientific illustration and a master's degree in biomedical visualization, defying gender stereotypes by pursuing degrees related to STEM fields. Csikszentmihalyi suggests that refusal to abide by gender norms is indicative of creative personalities (Csikszentmihalyi 70). Rachel's education provided her with access to the domain for scientists and illustrators, allowing her to receive the training, tools and connections necessary to develop her talent and receive recognition in her field. She navigated the analytical nature of hard sciences with the intuitive impulses of metalworking, moving between extremes of her cognitive processes. Rachel uses playfulness and wit to connect the components of our bodies to their social and cultural connotations.
Rachel is now based in Chicago, creating innovative jewelry and working for a pediatric urologist for a company called CEVL. She designs visuals for online education programs intended to improve efficiency and teamwork during surgical procedures. Rachel's passion for anatomy inspired her to begin creating jewelry, but her motivations have evolved to include advocacy for patients and caregivers. She creates pieces based on clients' personal experiences, utilizing tools like surgical staples that are significant and sentimental for her clients. Her jewelry raises awareness of illnesses, and she has focused primary on cystic fibrosis in the past. Rachel became a caregiver after her husband underwent open heart surgery and gained empathy for others in similar situations, exemplifying the notion that creative individuals express suffering, pain and enjoyment through their artistic mediums.
Rachel is an inspiration for all of us to examine the dark spaces of our world and reveal the beauty within them. She challenges the notion of traditional beauty and encourages others to defy social restrictions, recognizing that beauty exists everywhere. Taboo and eerie topics contain hidden treasures. It is the duty of creative individuals to find beauty in the bizarre.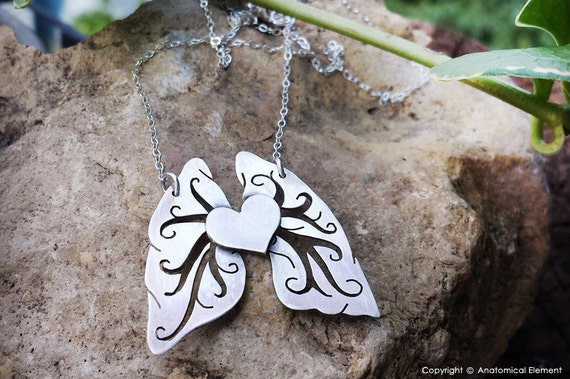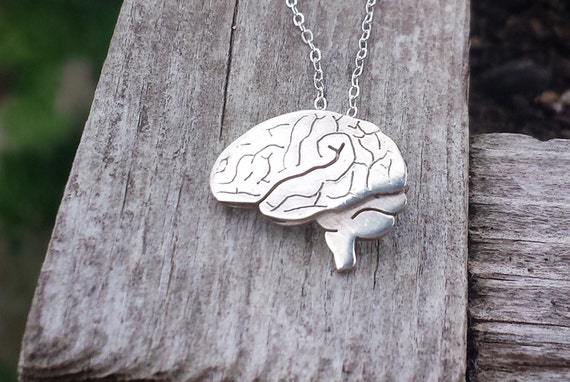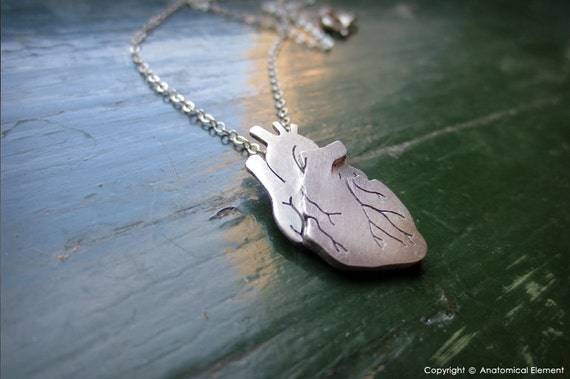 Sources:
http://anatomicalelement.com/about-events/
https://www.etsy.com/shop/AnatomicalElement?ref=l2-shopheader-name
Csikszentmihaly, Mihaly. Creativity: Flow and the Psychology of Discovery and Invention. New York: HarperCollinsPublishers, 1996. Print.